Welcome to Be Well Chiropractic Health & Wellness Centre
Your Bradford Chiropractor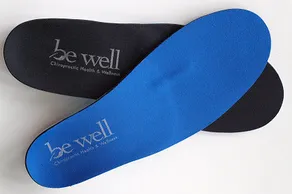 For more information or to schedule an appointment with our Bradford chiropractor, call 905-775-2323 today!
Dr. Leeann Ng is a chiropractor and acupuncturist serving Bradford and the surrounding communities. Our chiropractor and the rest of the friendly team at Be Well Chiropractic Health & Wellness Centre are dedicated to chiropractic solutions to target your unique needs.
At Be Well Chiropractic Health & Wellness Centre, our team of professionals offer an integrated approach to our patients' health. Our health practitioners deliver a unique treatment plan to each of our patients that is dedicated to improving lifelong health rather than merely alleviating symptoms. We offer a wide array of ancillary services including: physiotherapy, naturopathic medicine, massage therapy, custom orthotics, acupuncture, lifestyle counseling and physical rehabilitation. Most importantly, our staff takes pride in serving you and we strive to treat each of our patients like a member of our family.

Whether you are dealing with back pain, neck pain, wrist pain, shoulder pain, elbow pain, feet pain, or ankle pain, our experienced staff will work to detect the cause of the symptoms and remove the problem to get you feeling better FAST!

In addition, our team of wellness professionals is experienced in helping people with: women's health issues, children's/infant health issues, auto/personal injuries, work related injuries, headaches, migraines, sports injuries, TMJ, fibromyalgia, chronic fatigue, food allergies and digestive problems.
If you are new to seeing a chiropractor and want to find out more, please email us or call 905-775-2323 to receive personalized answers to your questions from our friendly team. We also welcome referrals, so feel free to use the "Send to a Friend" link located at the bottom of every page to share our health information with your friends and loved ones.
If you would like to stay informed about modern chiropractic care or if you want to start receiving free articles about health and wellness news, please subscribe to our bi-weekly newsletter, even if you are not a patient. Once you are subscribed, you will be able to explore our member wellness section and take advantage of our animated exercise videos, wellness articles, and other resources.
"Observational study found that low back pain patients receiving chiropractic care, which typically includes spinal manipulation, are more satisfied than those receiving medical care."
-New England Journal of Medicine
Dr. Leeann Ng
Bradford Chiropractor/Acupuncturist | Be Well Chiropractic Health & Wellness Centre | 905-775-2323
442 Holland St West, Unit 12
Bradford, ON L3Z 0G1